About her
A British-born, California-raised writer, reader and tree-climber. She rather read than do pretty much anything.
Things she likes: Cats! Books, obviously. Ice cream. Knives. Music. Yosemite. Buffy. Misfits. Outcasts. Hideous coffee cups. Garish socks. Star Wars. Star Trek. (Anything space-related, really).
Things she does not like: Poverty. The 405 Freeway. Brussels Sprouts. Bullies. Liars. Backstabbers.
---
About her book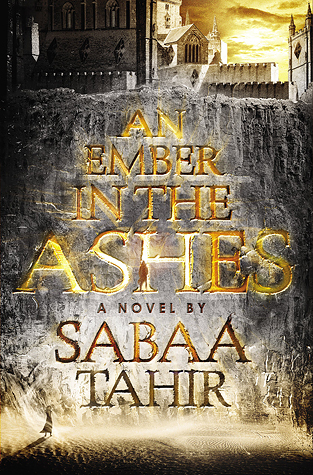 Set in a terrifyingly brutal Rome-like world, An Ember in the Ashes is an epic fantasy debut about an orphan fighting for her family and a soldier fighting for his freedom. It's a story that's literally burning to be told.
LAIA is a Scholar living under the iron-fisted rule of the Martial Empire. When her brother is arrested for treason, Laia goes undercover as a slave at the empire's greatest military academy in exchange for assistance from rebel Scholars who claim that they will help to save her brother from execution.
ELIAS is the academy's finest soldier—and secretly, its most unwilling. Elias is considering deserting the military, but before he can, he's ordered to participate in a ruthless contest to choose the next Martial emperor.
When Laia and Elias's paths cross at the academy, they find that their destinies are more intertwined than either could have imagined and that their choices will change the future of the empire itself
---
The interview was via email
Jenny: I saw on Goodreads you're a Star Wars fan. Who is your favorite character?
Sabaa: Darth Vader
Jenny: Who is your favorite writer?
Sabaa: Hmm .Tough one. changes regulary, but right now, probably a tie between J.K. Rowling and Markus Zusak
Jenny: 

 
Is your book going to be a stand alone or a series?
Sabaa: Right now, its a stand alone, though I could write about these characters forever!
---
Thank you Sabaa so much! Her book is going to be part of my British book challenge, I can't wait to read it! It comes out April 28, 2015!
---