This book is part of my series of the month review, I got a chance to ask Mindee some questions. I will link below!
I did a Q&A on myself for fun. Here it is:
What do I think about the characters? I love all the characters!
Can I see myself reading the whole series? YES! I am reading the second one this month.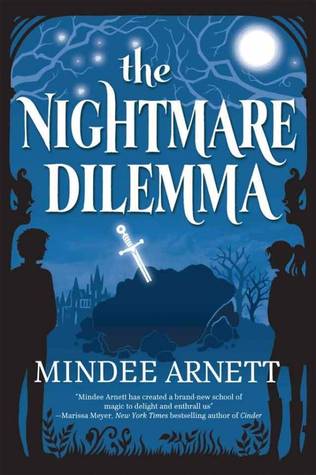 <==========This is the second one!  🙂
How was the world building? AMAZING TO THE VERY END!
Did I enjoy the plot? Duh…all the way through!
Did I like the ending? I did not see the ending coming!
Would I read anything else by Mindee? YES!
(Me getting ready for the second one!)
---
For my interview with Mindee
https://mrsjennyreads.wordpress.com/2014/12/31/interview-with-mindee-arnett/
Mindee made my day a couple day ago and tweet my blog here is link
https://twitter.com/mindeearnett/status/553278439973605376
How many stars?