So the book I picked!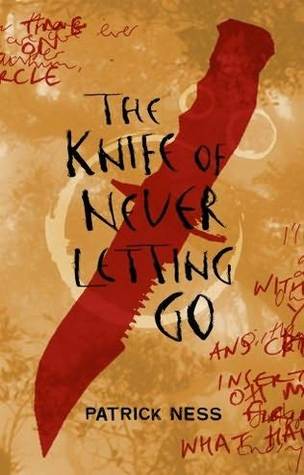 First off, I have to say I thought the concept of this book was mind-bending. The very thought of everyone everywhere being able to hear your thoughts–and you, likewise, hearing theirs, even your dog's (can't imagine what I would hear in my dog's head)–is an idea that drives me to the brink of madness just thinking about it. But, to then stumble into silence, how deafening the echo of absolutely noting must be after a lifetime of ceaseless chattering.
Behind that silence is something secretive. Not a boring moment in this book, the chase is on all the way, with the fate of the world as the implication. The ending is a real knockout shot, and I am anxious to read the next book. I highly recommend.
Five Stars
---
About this author

Patrick Ness, an award-winning novelist, has written for England's Radio 4 and Sunday Telegraph and is a literary critic for The Guardian. He has written many books, including the Chaos Walking Trilogy, The Crash of Hennington, Topics About Which I Know Nothing, and A Monster Calls.
He has won numerous awards, including the Guardian Children's Fiction Prize, the Booktrust Teenage Prize, and the Costa Children's Book Award. Born in Virginia, he currently lives in London.
You can find him here;
website
twitter username