I am going to be part of an EPIC blog tour in February! My tour date is February 19th! This magical book comes out February 3rd 2015!!
Follow the February Tour!
1 – Launch
Want to meet Alethea in person? Check out her Road Tour HERE!
                                   Tour-Wide Giveaway!
 3 Woodcutter Sisters Prize Packs (signed copies of Enchanted, Hero, & Dearest – US Only)
Ends March 8th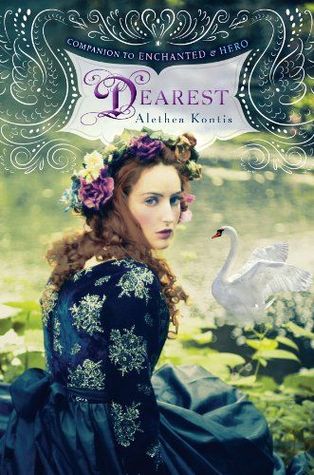 Dearest
(Woodcutter Sisters, #3)
by Alethea Kontis
YA Fantasy
Hardcover & ebook, 320 Pages
February 3rd 2015 by HMH Books for Young Readers
"A fabulous fairy-tale mashup that deserves hordes of avid readers. Absolutely delectable." —Kirkus Reviews, starred review of award-winning series debut Enchanted
Readers met the Woodcutter sisters (named after the days of the week) in Enchanted and Hero. In this delightful third book, Alethea Kontis weaves together some fine-feathered fairy tales to focus on Friday Woodcutter, the kind and loving seamstress. When Friday stumbles upon seven sleeping brothers in her sister Sunday's palace, she takes one look at Tristan and knows he's her future. But the brothers are cursed to be swans by day. Can Friday's unique magic somehow break the spell?
Amazon – Barnes & Noble – Book Depository – Indie Bound – Powell's
The other Woodcutter Sisters novels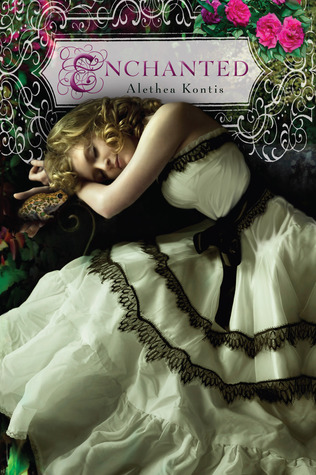 Links for Enchanted
Goodreads – Amazon – Barnes & Noble – Book Depository – Indie Bound – Powell's
Links for Hero
Goodreads – Amazon – Barnes & Noble – Book Depository – Indie Bound – Powell's
About this author
New York Times bestselling author Alethea Kontis is a princess, a fairy godmother, and a geek. She's known for screwing up the alphabet, scolding vampire hunters, and ranting about fairy tales on YouTube.
Her published works include: The Wonderland Alphabet (with Janet K. Lee), Diary of a Mad Scientist Garden Gnome (with Janet K. Lee), the AlphaOops series (with Bob Kolar), the Woodcutter Sisters fairy tale series, and The Dark-Hunter Companion (with Sherrilyn Kenyon). Her short fiction, essays, and poetry have appeared in a myriad of anthologies and magazines.
Her YA fairy tale novel, Enchanted, won the Gelett Burgess Children's Book Award in 2012 and the Garden State Teen Book Award i 2015. Enchanted was nominated for the Audie Award in 2013, and was selected for World Book Night in 2014. Both Enchanted and its sequel, Hero, were nominated for the Andre Norton Award.
Born in Burlington, Vermont, Alethea currently lives and writes in Florida, on the Space Coast. She makes the best baklava you've ever tasted and sleeps with a teddy bear named Charlie.
Website – Goodreads – Facebook – Twitter – YouTube – Tumblr – Instagram – Pinterest