Who is Victoria Scott?!
Victoria Scott is the author of TITANS (Scholastic, Spring 2016), the FIRE & FLOOD series (Scholastic), and the DANTE WALKER trilogy (Entangled Teen). Her books have been bought and translated in eleven foreign markets, and she is represented by Sara Crowe.
Victoria lives in Dallas with her husband and hearts cotton candy something fierce
website
---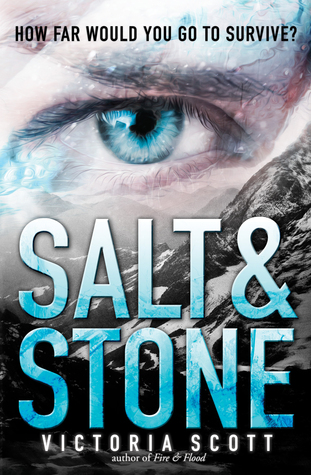 In Fire & Flood, Tella Holloway faced a dangerous trek through the jungle and across the desert, all to remain a Contender in the Brimstone Bleed for a chance at obtaining the Cure for her brother. She can't quit–she has to win the race, save Cody, and then fight to make sure the race stops before it can claim any more lives. In the next legs of the race, across the ocean and over mountains, Tella will face frostbite, sharks, avalanche, and twisted new rules in the race.
But what if the danger is deeper than that? How do you know who to trust when everyone's keeping secrets? What do you do when the person you'd relied on most suddenly isn't there for support? How do you weigh one life against another?
The race is coming to an end, and Tella is running out of time, resources, and strength. At the start of the race there were one hundred twenty-two Contenders. As Tella and her remaining friends start the final part of the race, just forty-one are left–and only one can win.
When this awesome book coming out??!! February 24th 2015 🙂
PREORDER ON AMAZON        PREORDER ON BARNES & NOBLE
---
The Interview :
1.  What's the best thing about being an author?
Hands down, meeting readers. Their enthusiasm is infectious and drives me to work harder.
2.  Do you have any favorite authors or favorite books?
I love everything by Rae Carson and Courtney Summers.
3. If you meet a author dead or alive who would it be?
That dream has already actualized. I'd always wanted to meet R.L. Stine, and last year it happened!
4. What is the hardest part of writing for you?
Believing that what you're working on is worthy of publication. That blind faith never gets easier.
5.What question have you always wanted to be asked in an interview? How would you answer that question?
Hmm, how about: Victoria, what is your favorite dessert?
Answer: Warm oatmeal chocolate chip cookies!
Thank you so much Victoria! 🙂